Event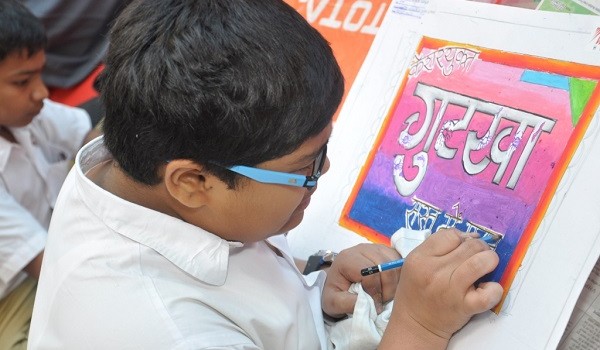 Published on February 5th, 2015
0
School children paint to spread cancer awareness
Wockhardt Hospitals organised a 'Cancer Awareness Day' on its south Mumbai premises with an intra school drawing competition inviting Mumbai students.
by The Editors | editor@themetrognome.in
Wockhardt Hospitals, South Mumbai, yesterday organised 'Cancer Awareness Day' with an intra-school drawing competition on its premises. The event invited students from different city-based schools to participate in large numbers and was aimed at debunking the myths and fear about cancer and to spread a ray of hope amongst the survivors.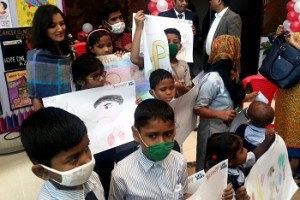 Explained Zahabiya Khorakiwala, Managing Director, Wockhardt Hospitals,"We set the event theme as 'Life wins – fight against cancer', and children in the age-group of 8 to 12 years responded enthusiastically by turning out intriguing and colorful sketches on their drawing sheets. It was such a wonderful experience for both the school children and the Hospital, since children undergoing cancer treatment also participated in the event. We found that the children who had participated in this competition had given a thought and conceptualised with research and read about it." She added that it is possible that children might not be interested in the subject it it remains restricted to textbooks.
Talking about the Hospital's preventive and curative program against the cancer, Dr Boman Dabhar,  Medical Oncologist at Wockhardt Hospitals said, "It was an overwhelming experience to witness a huge gathering of students and their schools supporting the noble cause of creating awareness about cancer. As children are the future of the nation, such initiatives create an immense impact amongst the population at large." He added that cancer is the leading cause of death worldwide today, with an estimated 13 million new cases diagnosed every year. "Numbers are rising and, compared with figures at the start of the new millennium, are expected to double by 2020, and triple by 2030. Yet, according to the WHO, up to one in three cancers can be prevented through diet and lifestyle changes" said Dr Dabhar.
The drawing competition was followed by a street play, 'Suresh ki Kahaani' by Ameya Mahajan and his team. Subsequently, a corporate film was played for doctors, school principals and teachers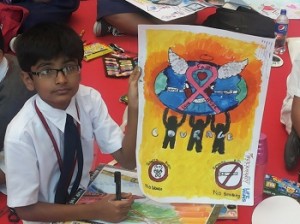 on coping with cancer. Students were awarded for their best drawings and trophies were given as a token of appreciation to the participating schools. Similarly, the principals and teachers of each school were felicitated by the Hospital and were handed out the participating certificates for their respective schools.
Schools participating in the event included St Mary's High School – ICSE, Regina Pacis, St Lady Engineer High School, NMT English Medium High School, Balmohan Vidya Mandir, KMS Shirodkar High School – CBSC, KMS Shirodkar High School, Sharadashram Vidya Mandir High School, Cankid High School, and Banerjee School.