Event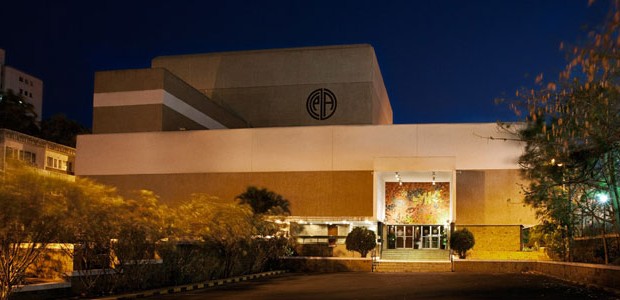 Published on April 23rd, 2013
0
Saints and poets at NCPA
Two must-watch events happen in Mumbai today, both at NCPA, and both based on the lives and works of saint-poets.
by Medha Kulkarni
You know what's so great about some Wednesdays? That you have the choice to attend one of two excellent events. Today is one such Wednesday.
Two great events will take place today in the NCPA premises. The first is a film that will screen at the Dance Theatre Godrej, NCPA, while the other is a talk and poetry session about the lives of Marathi saints and poets, followed by a play by Anahita Uberoi.
Scribbles On Akka, Dance Theatre Godrej, 4 pm
India has a long tradition of strong, fearless female poets who have used their art to push into the mainstream consciousness, with issues they deemed important. Unfortunately, our education system is such that most of us have never heard of them or had the opportunity to even get acquainted with their work.
In this scenario, it becomes important to support the people who work to get society acquainted with them, while we learn of our own wonderful literary heritage. The film Scribbles On Akka is one such effort – directed by filmmaker Madhushree Datta, the film is based on the life and work of the 12th Century Kannada saint-poet Mahadevi Akka, a strong personality who wrote radical poems using the female body as a metaphor. These works have been composed and given a visual form against the backdrop of a contemporary musical narrative. The film is a celebration of rebellion, the meaning of femininity and a legacy that's over nine centuries old.
Mahadevi left the domestic arena in search of God and abandoned all the norms that society imposes, including that of clothing. The film tries to articulate the meaning of this denial through the work of artists, writers and people who have kept Mahadevi's image alive and dynamic, whether through folklore or art.
The film screening is free but admission is limited and on a first-come-first-serve basis. Do reach early as NCPA has a strict punctuality policy.
Poetry reading and play, Theatre – Sunken Garden, 5.30 pm
It is known fact that India is home to a rich literary heritage that is centuries old. Each State in the country boasts of several saint-poets who have created stunning works in their quest for God.
A celebration of this very legacy is planned tomorrow evening at the NCPA, through a talk and poetry reading session centred around the works of Marathi saint-poets. Renowned poet Prabodh Parikh will introduce the work of several Marathi saint-poets with a specific reference to Dilip Chitre's translations of the works of sant Tukaram.
This reading will be followed by an interesting play directed by Anahita Uberoi, in which a group of Mumbai theatre actors will read the English translations of poetry by Tukaram.
(Picture courtesy tedxgateway.com)