Event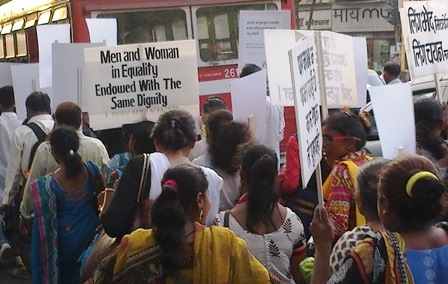 Published on December 17th, 2015
0
Public symposium in Dadar observes Nirbhaya Day
Event at Dadar marks the day of the brutal gangrape of a paramedical student, an incident that shook the nation.
by The Editors | editor@themetrognome.in
Be it in their own houses or in public spaces, girls and women are facing sexual harassment and various forms of violence all over India. Some form of sexual harassment has become a daily occurrence for girls and women right from 28 days old to 70 years old. Rapes, prolonged physical abuse, molestation are all par for the course.
Then there was the brutal and horrifying gang rape of a paramedical student in New Delhi on December 16, 2012. This was a landmark event in India's history, and it stirred the common man into revolt. However, the ground reality is that there is still a studied silence over how we choose to treat women in our country.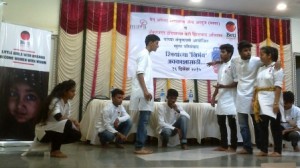 In commemoration of the brave soul that survived our memories despite her death a few days later after her gang rape, Men Against Violence and Abuse (MAVA) in collaboration with Beti Zindabad initiative of ActionAid yesterday organised a solidarity walk and public symposium in Mumbai. The walk started from Shivaji Park and ended at Vanmali Hall, Dadar West. Poorvi Bhave, anchor and actress anchored the succeeding event, which included plays by MAVA volunteers and the public symposium.
The symposium started with Sudhakar Suradkar (retired IGP Officer), Advocate Uday Warunjikar and Dr Ashish Deshpande (psychiatrist) along with Nirja Bhatnagar (Regional Manager, ActionAid Maharashtra) expressing their views and sharing relevant information on current affairs of the judiciary system and the mindset of society. A Q&A session for the audiences was opened soon after and it ended with the message that there should be zero tolerance towards violence against girls and women.
The events underlined the adage that a real man's strength lies in respecting women and not in hurting them.
(Pictures courtesy Ravi Shet)