Event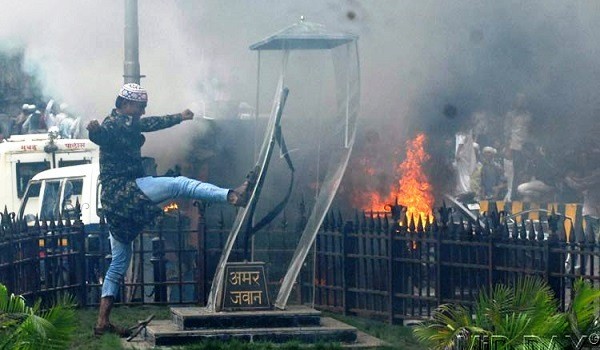 Published on November 25th, 2013
0
'Our reality is shaped by the medium we use'
A panel of media experts and photographers weighed in on the purportedly 'dying' art of photojournalism, at Max Mueller Bhavan.
by The Editors | editor@themetrognome.in
Who says photojournalism is dying? Or to put it another way, who says photojournalism is still alive?
A talk at Max Mueller Bhavan, Mumbai, titled 'Wanted: Dialog on Photojournalism' saw noted news photographer Sudharak Olwe, journalist and teacher Sanjay Ranade and Mid Day Executive Editor Sachin Kalbag give their views on the relevance of photojournalism in today's times, and whether there was ever a chance of the art dying out completely in an era of smart gizmos.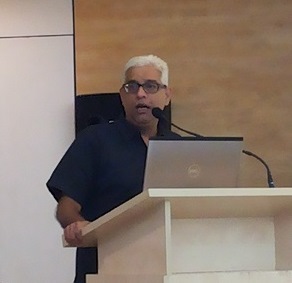 Expectedly, each of the speakers debunked the notion that photojournalism was dying out, though they did concede that the "message was certainly diluted" in certain cases. Said Ranade (in pic on left) , "Our reality is changed by the medium we use. Contemporary users are 'pickled' in user-generated content – they are negotiating their realities with the devices they own. Users are filtering the news they want, they are free to click a picture and instantly put it out there for everyone else to see, so why should they read newspapers?
"The statement being made often is that with everybody owning a smartphone, what is the need for photographers? But the difference is, these users are not professionals, so they cannot 'design' a picture, a moment, the way a professional can. A photojournalist performs an important function – he gives 'context' to a picture."
Kalbag said, "We (the Mid Day newspaper) are a third or fourth choice newspaper in Mumbai. What do we do to get picked up, to get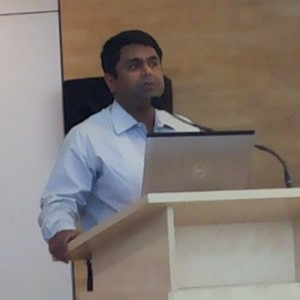 noticed? In Mumbai, and for a paper that caters exclusively to the city, we cannot not have a strong visual connect with our readers. There is no greater way than photojournalism to chronicle a great city."
Olwe continued this train of thought thus: "In my work, I have seen that a bigger impact [is created] through a series of photographs on one subject, instead of just one picture. But this is not always true as well; it depends on the picture." He went on to explain why he felt photojournalism could never die. "How can anyone say that photojournalism is dying? We have to create newer spaces [for more media]. Even with digital cameras, with the most advanced equipment, the photographer still has to follow the due 'process' of taking the right picture. You cannot have this process with an iPhone or a smartphone."
Kalbag ended his talk by saying, "I honestly feel that reports of photojournalism dying or having died already are vastly exaggerated."
(Featured image courtesy www.mid-day.com)