Event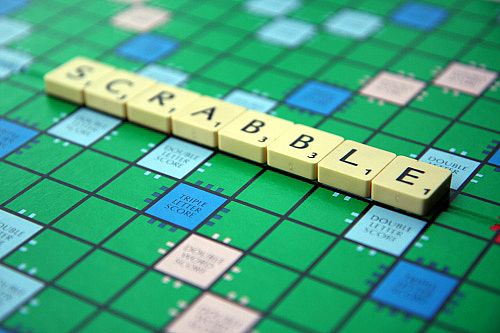 Published on May 15th, 2013
0
National Scrabble Championship comes to Mumbai
Are you a fan of the word game Scrabble? Register for this event and have the time of your life!
by The Editors | editor@themetrognome.in
If you're a fan of words and love to play Scrabble, you really should check this out – a national scrabble competition!
Fans of word game Scrabble are invited to participate in an engaging battle of words spread over three days this month. The Bayer Group in India, in association with The Mumbai Scrabble Club and Scrabble Association of India, will hosting the Bayer National Scrabble Championship 2013 at Willingdon Catholic Gymkhana on May 24, 25 and 26, 2013. T
The tournament consists of 26 rounds and will follow the Australian draw format for the first 13 rounds, followed by King of the hill format for the remaining 13 rounds. There are two divisions – Premier (SAI rating 1250 and above) and Open (SAI rating below 1250 and unrated players). The words source is Collins Scrabble Words 2012.
The Championship, in short:
– To be held from 9 am to 7 pm, on Friday, Saturday and Sunday, ie May 24, 25 and 26, at Willingdon Catholic Gymkhana, near Khar subway, Santacruz west.
– Players with SAI rating between 1000 to 1250 can opt to play in the Premier division. If the number of players is odd in the premier division then the highest rated player in the open division would fill in the last slot of the premier division.
– The winner would qualify to represent India at WSC 2013.
– Participants are requested to bring their own scrabble board, tiles and clock to the venue.
– Participants reaching the venue after 9.30 am would not be allowed to participate in the tournament.
– Register in advance to participate. Register on mumbaiscrabbleclub@hotmail.com or mumbaiscrabble@gmail.com, or call Ramachandran on 9892471327 or Bhushan Pradhan on 022-27721317 to register.
– Registration fees are Rs 1500 for SAI Members and Rs 1700 for Non-SAI Members, and includes lunch, tea  and snacks for all three days of the tournament.
(Picture courtesy scrabblehelp.biz)