Event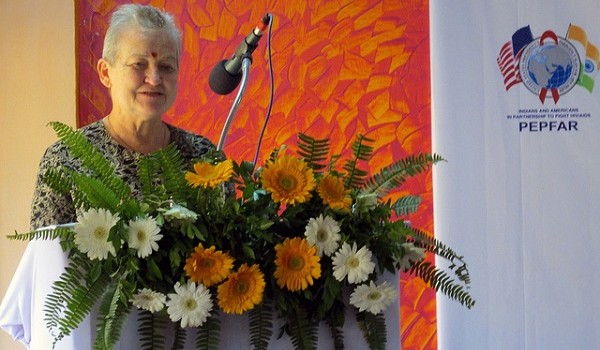 Published on December 3rd, 2013
0
Nancy Powell visits Thane
US Ambassador Nancy Powell marked World Aids Day this year with a visit to a hospital in Thane district, Maharashtra.
by The Editors | editor@themetrognome.in
To mark World AIDS Day, US Ambassador Nancy J Powell visited the Indira Gandhi Memorial Hospital in Thane district to see firsthand the work that is being done to combat HIV-AIDS. The Indira Gandhi Memorial Hospital offers HIV testing and counseling services, as well as free anti-retroviral (ARV) drugs, to persons living with HIV who are clinically eligible for treatment.
The United States Government is a partner to the State of Maharashtra in tackling the HIV epidemic through the project, 'HIV/AIDS Partnership: Impact through Prevention, Private Sector and Evidence-based Programming (PIPPSE)' that is implemented by the Public Health Foundation of India. During the visit, Ambassador Powell noted, "It is powerful to see firsthand the extraordinary work that is being done to combat HIV/AIDS. I am proud of our partnership with the State of Maharashtra in tackling this challenge. This joint effort is one of many examples of the deep partnership between the United States and India to address global health issues.  By working together to prevent, detect, and respond to disease threats, the United States and India are working hand in hand to address some of the most difficult health concerns of our times."