Event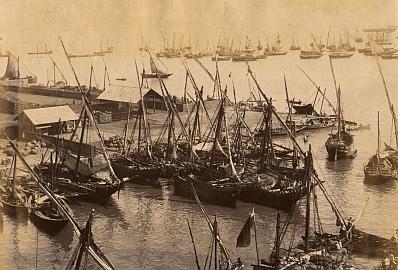 Published on March 19th, 2013
0
Like a thousand words on Mumbai
A review of the FOCUS Festival that has its eyes on Mumbai without being confined to one theme or genre.
by Medha Kulkarni
Last Sunday, I decided to spend my day checking out the FOCUS Festival that's currently on in the city. Armed with a basic understanding of what the festival was about, I checked the schedule for Sunday and headed off to town, not really knowing what to expect. However, from the minute I stepped into the Gallerie Max Mueller (my first stop) I knew that this was going to be one amazing fest!
A Fantastic Legacy: Early Bombay Photography, from 1840 to 1900 is an exhibition curated by Susan Hapgood. It's a visual treat for anyone who loves this city. The grainy black and white images hark back to a time when Mumbai was Bombay, and provide a stunning juxtaposition to the city as it is now. Each and every single photograph is an original.
My next stop was the other pivotal focus for the festival titled A Photograph is Not an Opinion – Contemporary Photography by Women, which is on display at the Jehangir Art Gallery. I think it is truly commendable that the organisers of the festival recognised the need for a separate discourse on gender and art, and thus organised such an exhibition. With works ranging across diverse themes by women photographers from around the world, this exhibition lived up to its name. Instead of pronouncing judgement, it offers people a point from where they can build on.
I decided to take a break from viewing the exhibitions and took a sneak peek at Children's Digital Photography Workshop with Himanshu Seth. I arrived when it was nearing its end and reached in time to see excited children, who were armed with their digicams, busy planning their next photography exhibition. I spoke to some of the parents present there and asked them what they thought about the workshop. "It's a wonderful idea. Kids these days are surrounded by technology and know much more than their parents. Such events help us channel this interest and knowledge of theirs in a healthy manner" said Anubha Chati, whose son and daughter attended the workshop.
With no other events lined up for that afternoon, I headed to the next exhibition and stopped by at The Guild, which has mounted a group exhibition featuring the works of Baiju Parthan, Gigi Scaria, Mithu Sen and Pooja Iranna. What I loved about this exhibition was that they brought four established and very different artists working in the same medium, but each having their own style, together. Gigi Scaria's photographs of buildings arranged in a Tetris-reminiscent manner were perhaps the most engaging works on display.
I headed out towards Art Musings in Colaba next, where I viewed another group exhibition. Titled '37 Indian still lifes', which is a collaboration between the gallery and Tasveer, the exhibition is a fabulous photographic documentation of Indian still life and an exploration of the narrative within it. "Sheer variety!" was the reaction of Shraddha Kulkarni, a viewer I met at this exhibition, when I asked her what she liked best about the exhibition. I had the opportunity to speak with a lot of exhibition goers and they all more or less reiterated what Shraddha said. The best thing about FOCUS, as far the masses of the city go, was the ease of accessibility to works and also the wide variety of works exhibited. No single theme or genre dominates the exhibition.
The FOCUS Festival is will be on for over two weeks from now. Look for event details here. 
                                       (Picture courtesy Goethe Institut, Mumbai)