Event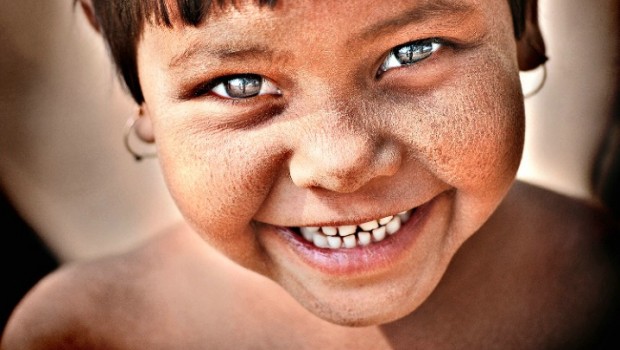 Published on November 27th, 2012
0
Laugh and save a child's sight
Stand up comedy show will raise funds for eye treatment of BMC school children at YB Chavan Auditorium this evening.
by The Diarist | thediarist@themetrognome.in
What's a fun way to raise funds for a serious cause? Have a stand-up comedy show featuring some seriously funny comics, that's what. It's an idea that will hopefully make enough money to treat 10,000 children with preventable blindness and other eye problems.
The Rotary Club of Bombay Central and Rotaract Club of the Caduceus are organising 'Eye Stand Up', a show featuring stand up comics Aditi Mittal, Tanmay Bhat, Karan Talwar, Gursimran Khamba and
International comic star Andy Zaltzman will also perform, while DJ and Submerge founder Nikhil Chinappa will be chief guest at the event, which will be held at YB Chavan Auditorium, Nariman Point, this evening.
The cause
We usually do not associate problems of sight with young children. In fact, it is this mindset that often prevents the treatment of several treatable eye problems in children. Recognising this, the Rotaract Club of the Caduceus, a city-based group of 135 doctors, dentists, medical students and paramedics under 30 years of age, adopted a preventable blindness programme and is working towards treating the eye problems of 10,000 children from BMC schools by end of January 2013.
Says Pankaj Jethwani, one of the Club's members and organisers for the check up camps held in schools and slum communities, "India is home to 1.5 crore visually-challenged people – that is like two Switzerlands put together! However, eight out of 10 people can get their sight restored or their problem treated with a simple operation, but there is very low awareness among people. Besides, several people cannot afford even the Rs 1,200 surgery, plus the drugs and spectacles."
However, the cost was brought down to Rs 50 per person through bulk operations; this includes screening, treatment, managed referrals, deworming, Vitamin A prophylaxis and risk-pooling for surgery. "When we went to BMC schools, we found that some children had myopia, or a spectacle number of 1.2. They couldn't see the blackboard, and so they didn't feel like studying at all." Pankaj says he was surprised to note that 13 per cent of children had undiagnosed myopia, and that none of the children screened had ever been to an ophthalmologist.
He says they've treated about 2,800 children in the last 55 days, and hope to complete the target of 10,000 children in two months. "The treatment has been on-the-spot for most, but if surgery is required, it is done for free at BYL Nair and KEM Hospitals. We provide spectacles, manage infections, and refer cataract and squint cases for free surgery. We also conducted surprise checks to see if the children were adhering to the treatment we had prescribed; 92 per cent of them were."
The event
The Club initially wanted to organise a marathon to raise funds for the programme, but then finally decided on a stand up-comedy event. "We love these comics – everybody follows them on Twitter and everyone wants to see them live. We got the venue and sponsors on board very quickly. But we will use the money we get strictly for the programme." Plus, Cafe Mocambo will sponsor an exclusive after-party for those who attend the show.
(Picture courtesy www.betterphoto.com)