Event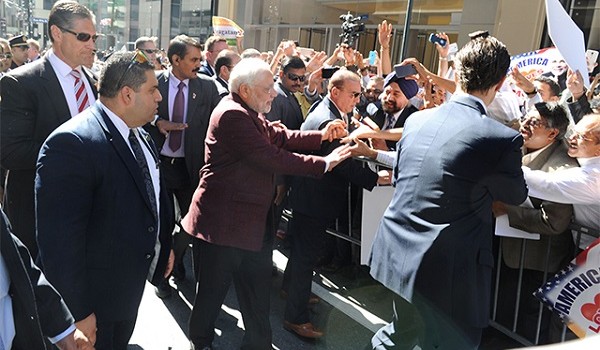 Published on November 13th, 2014
0
Join the discussion: How can US and India make it work together?
Charles Rivkin, US Assistant Secretary of State and Ashish Chauhan, MD and CEO, Bombay Stock Exchange, will discuss US-Indo ties.
by The Editors | editor@themetrognome.in
This is a discussion you can't afford to miss, especially if you're keeping tabs on the growing closeness between the US and India.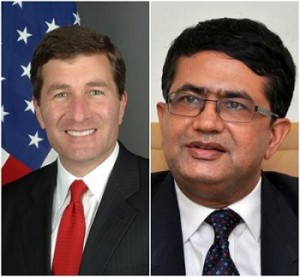 This evening, Charles H Rivkin, US Assistant Secretary of State for Economic and Business Affairs and Ashish Chauhan, MD and CEO of the Bombay Stock Exchange, will jointly discuss how nations can create the ideal conditions to foster greater investment and innovation.
An excerpt about the event released by the US Consulate General, Mumbai, which is hosting the discussion, says, "In the 21st century, the wealth of a nation is often measured in intangible capital such as knowledge, goodwill and intellectual property assets. From the Jaipur foot to water ATMs and backpack Electrocardiogram (ECG) machines, necessity has fuelled India's innovation sector. As the premium on innovation grows, businesses and governments are looking for ways to best foster innovation and increase global competitiveness. What opportunities can the world's two largest democracies create through collaboration on innovation? How might India take steps to cultivate an environment which encourages greater innovation and supports more sustainable economic growth? And how would doing so deepen U.S.-India business ties?"
Charles Rivkin has previously served for more than four years as the United States Ambassador to France and Monaco where he led one of America's largest diplomatic missions. Prior to his Government service, Ambassador Rivkin worked in the media sector for over 20 years where he served as President and CEO of award-winning entertainment companies such as The Jim Henson Company and Wildbrain. In 2013, Ambassador Rivkin was personally awarded the Légion d'honneur with the rank of Commander by French President François Hollande.
Ashish Chauhan is currently the Managing Director and CEO of the Bombay Stock Exchange. He is best known as the father of modern financial derivatives in India. Ashish has been an integral part of the team responsible for setting up the National Stock Exchange where he set up the first commercial satellite network, initial technology platform, the Nifty index and many other such platforms for trading. He has also been responsible for technologically revamping the BSE. His efforts have been lauded through numerous awards, most recently – the Best CEO in the Financial Markets of Asia Pacific by the Asian Banker.
Head to Chhatrapati Shivaji Maharaj Vastu Sangrahalaya, Visitors Annexe, 159-161, MG Road, Fort, Mumbai 400023, today, November 13, at 7 pm. Entry is free but you will need to register at 6.30 pm. 
(Featured image courtesy thehansindia.com)