Event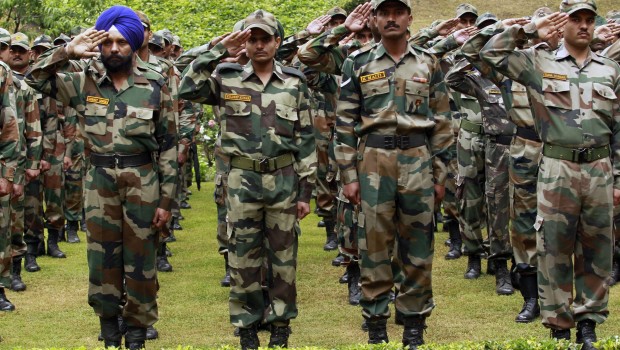 Published on December 16th, 2012
0
Join the Army. Or at least, go cheer
Indian Army concludes 'Vijay Diwas' celebrations at Shivaji Park today. The three-day event commemorated Indian Army's 1971 win over Pakistan.
If you're looking for some inspiration and a big dose of patriotism, head to Shivaji Park today. At 11 am this morning, the Governor of Maharashtra, K Sankaranarayan, will inaugurate the Army Mela at Shivaji Park. The Mela is part of the Indian Army's 'Vijay Diwas' celebration to commemorate India's military victory over Pakistan in the 1971 Indo-Pak war. Around 1,500 Army personnel from across the State will participate in the Mela.
Lt General AK Singh, General Officer Commanding-in-Chief, Southern Command, Major-General Rajesh Bawa, General Officer commanding, Mumbai Sub area and other eminent persons will be there at the Mela, too.
The Mela showcases the Army's equipment and has leaflets and brochures to exhort the youth to join the Indian Army. Once you've had your fill of the Mela, you can head to the Gateway of India, Chowpatty and Radium Mall where military bands will be displayed. Plus, there's going to be a motorcycle display, sky-diving, mallakhamb and aero-modelling display by NCC Cadets.
(Image used is a file picture)