Event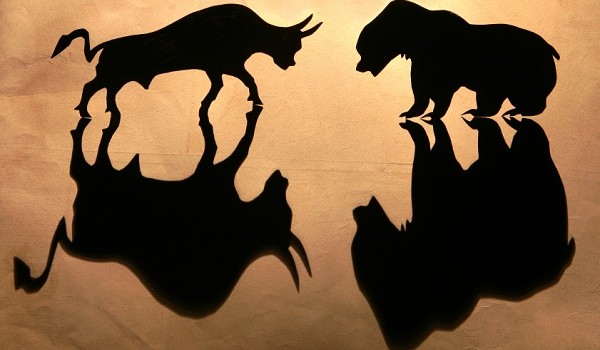 Published on December 9th, 2014
0
Financial journalists, this one's for you
Shriram Sanlam Awards invite entries in financial journalism, will be judged by an eminent panel of editors and corporate personalities.
by The Editors | editor@themetrognome.in
Financial journalists in India need to take note: the Shriram Sanlam Awards for financial journalism is currently inviting entries.
This is the third edition of the Shriram Sanlam Awards for Excellence in Financial Journalism constituted by Shriram Group along with the South Africa-based Sanlam Group (South Africa) in association with the Institute for Financial Management and Research (IFMR), Chennai, in 2012.
Journalists can submit or nominate anything in the purview of financial journalism, ranging from Indian Economic Policy, Macro Economic Issues, Financial Markets including Equity, Debt and Foreign Exchange, Banking and allied services, Sectoral Issues, financial inclusion and financial literacy. There will also be a Life Time Achievement Award, for which recommendations are welcome. This year, the categories of Awards will be decided after receiving nominations. Journalists and editors are free to nominate as many entries or people as they wish. Parameters for the Awards are Insight, Analysis, Depth, Uniqueness, Originality, Comprehensive and Balanced Approach, Level of research, Follow up of story by others leading to wider discussion, and overall impact of the story.
Entries are being accepted up to January 31, 2015.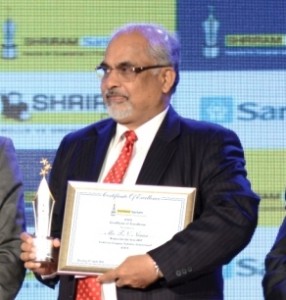 One of India's most respected media personalities, TN Ninan (in pic on left, Chairman, Business Standard) has been inducted on the jury panel of the Awards for Excellence in Financial Journalism 2014. He was also the recipient of the Lifetime Achievement Award at the 2nd Shriram Sanlam Awards for Excellence in Financial Journalism in the year 2013. He will join a distinguished panel of independent jury members comprising, amongst others, Gopal Srinivasan (Chairman and Managing Director – TVS Capital Ltd.), Srinivasan K Swamy (Chairman and Managing Director, RK Swamy BBDO), Ashu Suyash (CEO, L&T Mutual Fund), Adit Jain (Chairman, IMA Asia) and Swaminathan S Aiyar, Consulting Editor of The Economic Times.
GS Sundararajan, Wholetime Director, Shriram Capital Ltd., said, "This year, the jury has a good mix of corporate personalities and eminent media editors. We are striving to ensure that renowned editors act as mentors to financial and corporate journalists. Financial journalism in the country needs to evolve dynamically as India braces itself for higher goals with challenges therein. These Awards are a step towards inspiring financial journalists to achieve higher levels of professional excellence."
Look up www.shriramawards.com for rules and nomination form. Entries need to be mailed to awards@shriram.com from official email IDs. The grand finale of the Awards Function will be held in April 2015.
(Featured image courtesy blog.meraevents.com)