Event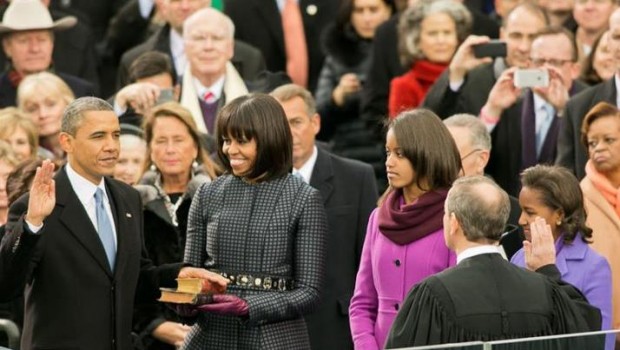 Published on January 22nd, 2013
0
Feting Obama in Mumbai
A select few in Mumbai watched and applauded as US Consulate Mumbai telecast Barack Obama's Inaugural Ball in Washington DC.
The US Consul General, Peter Haas and Atul Nishar, President of 'Namaste America', co-hosted an inaugural ball in honour of the 44th President of The United States of America, Barack Obama. The Consulate's Inauguration Ceremony featured a live telecast of the Presidential Address from Washington DC. Bajaj Group was the presenting supporter of this prestigious event.
Popular Bollywood actor Rani Mukerji graced the occasion and was felicitated for her valued contribution to Indian Cinema.
The evening began with a dance performance by renowned choreographer Rahul Saxena and his team of accomplished dancers. The event was attended by a diverse cross-section of Mumbai society. Those in attendance included Dr Alka Nishar, Niraj Bajaj, Anne E Grimes, Deanna Abdeen, Satish Shah, Nisha Jamvwal, Poonam Dhillon, Talat Aziz, Dalip Tahil, Sushma Reddy, Sunita Menon and other prominent personalities.
'Namaste America' Indo American Association of Art and Culture promotes and fosters goodwill between the people of the United States of America and India by providing a platform for  cultural and trade exchange particularly in the areas of Education, Media, Entertainment, Science and Sports.
(Pictures courtesy Presidential Inaugural Committee 2013 and US Consulate Mumbai)