Event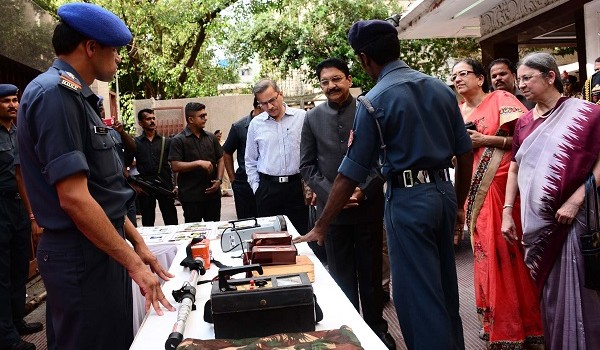 Published on May 26th, 2015
0
Disaster preparedness training currently underway in Mumbai
Drastic climate change and changing weather patterns are attributed to rise in natural disasters, SNDT University is hosting the programme.
by The Editors | editor@themetrognome.in
Observing that drastic climate change and changing weather patterns have increased the frequency and intensity of disasters in recent years, State Governor Ch Vidyasagar Rao recently called for improving institutional and community preparedness to limit the damage caused by such disasters.
Recalling the instances of the earthquake in Nepal, floods in Jammu & Kashmir and Uttarakhand, the Malin tragedy near Pune and the unseasonal rains in Maharashtra, the Governor said every organisation and housing society should have a functioning disaster management system in place. He added that there should be a regulator to monitor and certify the readiness of an institution to tackle disaster.

The Governor was speaking after inaugurating a training programme on disaster preparedness 'Avhan' at Birla Matishree Sabhagriha in Mumbai on Monday,  25 May, 2015.
The SNDT Women's University is hosting the programme this year. In all, 1,050 NSS volunteers and 70 programme officers from all parts of the State will undergo the 10-day training programme to be conducted by the National Disaster Response Force in Mumbai during May 25 and 3 June, 2015.
Stating that community is the first responder in any disaster situation, the Governor expressed the need for creating awareness among citizens through disaster management education and training. The Governor called for inculcating disaster responsive public behaviour among the people.
Vice Chancellor Vasudha Kamat delivered the welcome address while State Liaison officer of the National Service Scheme Dr Atul Salunke apprised the gathering about the training programme.