Event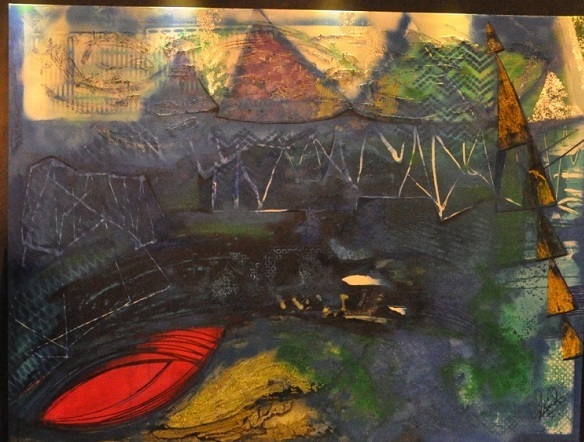 Published on September 18th, 2014
0
Attend: Showing of artist Brinda Miller's stunning new work
Renowned artist Brinda Miller's new painting, titled 'Himalayanscape' is a customised piece of art inspired by the Himalayan mountain range.
Natural mineral water brand Himalayan recently partnered with renowned artist Brinda Miller to create a customised piece of art inspired by the Himalayas. The painting, titled 'Himalayanscape', was showcased at the Lakmé Fashion Week Winter/Festive 2014. It is now open for viewing at the Tao Art Gallery.
The painting is Brinda's vision and representation of a pristine landscape, that narrates a story about water that flows from the Shivalik range in the Himalayas to an aquifer below the Earth – that is, from the source (the sky) to its eventual destination on earth.
The painting is now being displayed at the Tao Art Galleryand will be auctioned in the next couple of months. The proceeds from the auction will go towards a charity that works in the area of conservation of the Himalayas.
In Brinda's words, "The snow-capped mountains, the layers of organic minerals, the striation of rocks, silt and gravel are metaphorically painted on the canvas – through textural chroma-zones, translucent multi- layering and opaque impasto of paint. The painting, in abstract style, is a montage of heaven, clouds, rain, earth, mountains, the forests, rocks and natural reservoirs of water." The hues are pure whites, blues, silver and soft grey tones, with a subtle touch of turquoise and pink.
The mixed media work is a combination of acrylic paint, oil paint, handmade paper, silver leaf on canvas – (8 feet x 6 feet).