Event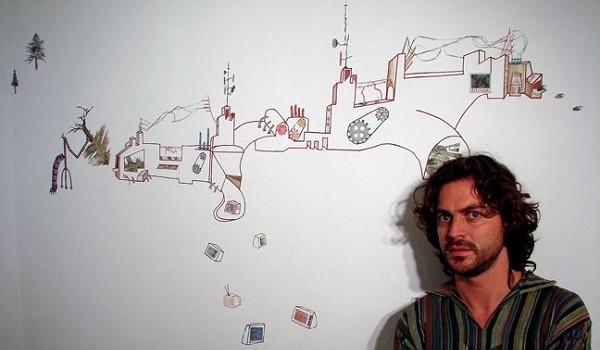 Published on November 14th, 2013
0
Arty Thursday: 'Representations of Power'
SA artist Maximo Gonzales will discuss the ethos of his work and the values that shape it, at Fort today.
This one's for art students and art lovers. Today, November 14, 2013, Jnanapravaha will play host to artist South American Maximo Gonzales (in picture above) as he talks about his work and his philosophies in a lecture titled 'Representations of Power'.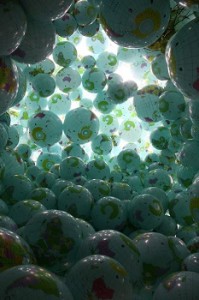 Maximo Gonzalez's elaborate installations are rooted in craft; however the manifest issues pertain to political process, social values and economy. His projects address 'material' at a symbolic level, playing with the origin and the context where such materials are normally found, transforming them, often through poetic language games to slant their symbolic impact. Examples include tapestries made out of the discarded margins of Mexican pesos, massive archways made of inflatable globes, nets made from school-kids' notebooks, and military costumes made of sequins and dried chillies. His broad oeuvre is always rooted in social concerns and ethical paradigms of the globalised world.
Born in Argentina and living in Mexico City for over a decade, Maximo Gonzales has exhibited around the world in a range institutions. His solo shows include 'Magnificent Warning at the Rubin Centre', 'El Paso' (Texas), Playful at CAFAM, Los Angeles and Walk among worlds at the Fowler Museum, UCLA and Casa America, Madrid.
Entry is free but seating is limited so make sure you reach early. Head to Jnanapravaha, Queen's Mansion, 3rd floor, Ghanshyam Talwatkar Marg, beside Cathedral Middle School, Fort. Tea will be served at 6 pm and the lecture begins at 6.30 pm. Call 022 2207 2974/75 or look up www.jp-india.org for details.
(Compiled by Medha Kulkarni. Picture courtesy facebook.com/JnanapravahaAtMumbai and www.artbusiness.com)