Event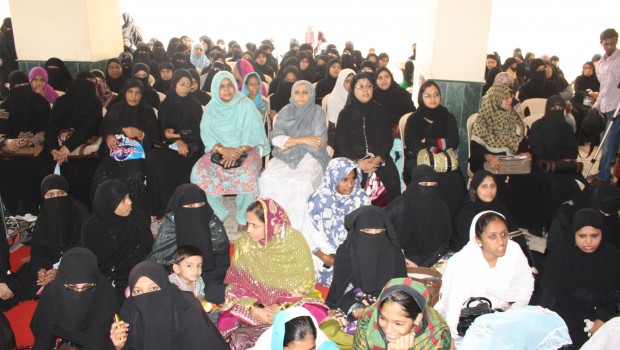 Published on December 30th, 2012
0
A workshop for Muslim women
The Jamat-e-Islami Hind's Ladies Wing organised a pre-marriage workshop for Muslim women yesterday. A pitch report of the timely event.
"The rising number of rapes and divorces (talaqs), rampant cases of dowry, unhappy marriages…all are due to lack of respect for women in society, and the lack of aims and objectives of marriages," said Salma Baig yesterday, in a workshop aimed at pre-marriage councelling. The workshop was held for girls and women yesterday at Scholar High School, Jogeshwari, by the Ladies Wing of Jamat-e-Islami Hind.
The uniquely-designed programme was attended by more than 900 young girls and women.
"The purpose of this programme was to educate girls and women about the importance of institution of family and marriages. The present world is realising the importance of human values, and specifically values towards women. The current turmoil on different rape cases is one of its examples," said Salma.
While enlightening audience on the importance of love, Tanveer Khanam, a participant said, "Love is within everyone as it makes a person respect and take care of others." Another woman, Jabeen Choudhary said, "Women are not just a item for play; the world shows her as an object, which is the reason why we see deteriorated condition of women everywhere." She added, "The existence of a woman is not to be an object of display for lusty eyes, but in living life with pride and dignity, in the Islamic way."
This one-day programme was much appreciated as many expressed the need for more such events to boost the morale and dignity of women in society. "It's a enlightening programme; we got to know about the importance of women in society and how to live happier lives," said Aiman, a student, who participated in this workshop.
The programme was coordinatetd by Salma Baig, In-charge, Ladies Wing of Jamat-e-Islami Hind.