Event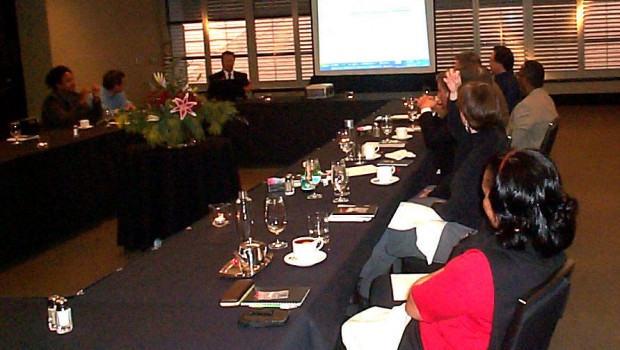 Published on January 14th, 2013
0
A round table on inclusive development
Mumbai University hosted a discussion on inclusive development for Indians recently. One of the invitees gives us this pitch report.
by The Association of Muslim Professionals
The Association of Muslim Professionals (AMP) was one of the exclusive invitees from the social sector participating in a round table brainstorming on 'Indian Inclusive Development at the turn of the 21st century at JP Naik Bhavan, ICSSR, Mumbai University. The discussion was jointly organised by the Center for Research and Debates in Development Policy (CRDDP), New Delhi and the US-India Policy Institute, Washington DC, and was coordinated by Dr Abdul Shaban of the Tata Institute of Social Science (TISS), Mumbai and presided over by Professor BL Mungekar, Rajya Sabha MP.
This round table was for brainstorming to provide a framework and highlight key facts in the most simplified manner possible, so as to facilitate a debate for strategising policy engagement. A case was also made during the discussion regarding the need to have independent debating platforms in major States of India where regional issues can be articulated and policy papers prepared. Syed Najeeb, Head PR and Communications (AMP) represented the organisation at this significant event which also had high-ranking bureaucrats, political dignitaries and other members from the social sector in attendance.
Sharing his views during the discussion Najeeb said, "We need to have a two-pronged approach to tackle the current issues in the community. We need to work not just on the policies and schemes at the macro level but also ensure its proper implementation at the micro-level. Apart from that, we also need to do some self-introspection and there is a need to bring an attitudinal change within ourselves and then only can the communities prosper. Also, we need to take proper measures to put to rest the apprehensions of certain communities in the country."
Some luminaries who shared their views at the event included renowned social activist Asghar Ali Engineer, NCP MLA Nawab Malik and Congress MLA Amin Patel.
(Picture courtesy bizforum.org. Picture used for representational purpose only)