Event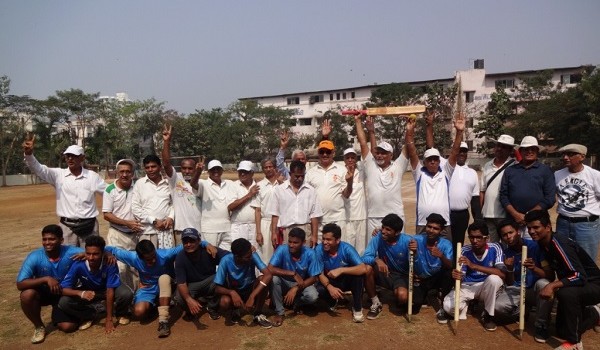 Published on January 23rd, 2014
0
A match, 11 men and 11 boys
A team of young boys played cricket against a team of senior citizens – and lost! – in Borivli yesterday.
by The Editors | editor@themetrognome.in
At the very start, the younger team of cricketers was quietly advised to "take it easy" on their opponents – after all, the opposition was much advanced in years, with their youngest player 62 years old, and the oldest was 73 years old! But from the first over itself, the seniors showed the youngsters who the boss was, by claiming wickets in quick succession and bowling out the youngsters for 112 runs in 72 overs.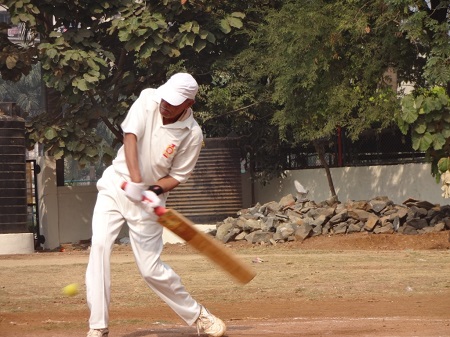 The country's first '16 v/s 60′ cricket match was played yesterday, where a team of youngsters (the team's average age was 20 years) played against a team comprising senior citizens. The event was conceptualised by Silver Innings in partnership with Pushpa Ma Foundation and The Metrognome, and was held on the BMC ground near St Anne's School, LT Road. The youth team belonged to the Silver Innings Football Club, an organisation that works with senior citizens and their families.
The jubilant seniors's team won by 7 wickets and with five overs to spare. "We organised this event because we believe that our elders have the wisdom and experience to help and support the youth to bring the required change to create a generation-friendly world," said Sailesh Mishra of Silver Innings. "We are happy to have organised this innovative programme for intergenerational solidarity. We hope to create awareness and sensitise the youth towards our elders, and what better than sports to develop this idea?" he added. 
(Pictures courtesy Silver Innings)