Event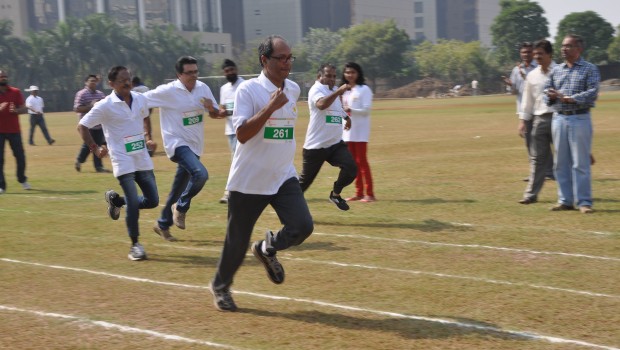 Published on December 3rd, 2012
0
200 participate in Transplant Games
Organ donors and recipients participate in the sporting event held in Mumbai on Sunday. A pitch report from the organisers.
The nation has seen the best of performances by Indian sportsmen in recent times. Mumbai was witness to another national sporting event, which was very different from other sporting events – this was the 'National Transplant Games', organised by the Non-Government Organisation (NGO), Narmada Kidney Foundation, for the fifth consecutive year. The Games were held at Goregaon.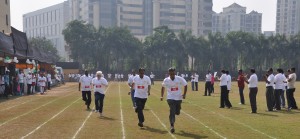 As per estimates, about 200 patients from across the length and breadth of the country participated in the Transplant Games held on Sunday. Dr Bharat Shah, founder of the Foundation said, "This is one of the most emotionally overwhelming events for us. It is such a pride and pleasure to watch the enthusiasts coming from different parts of the country to participate in the Games. This event has been inspiring not only many potential recipients and donors, but also the Foundation to keep working in this direction relentlessly."
The Transplant Games 2012 encapsulated outdoor and indoor games, especially organised for the transplant recipients and the organ donors. The objective of these Games is to demonstrate the success of organ transplantation and paint a big, positive and hopeful picture for the future donors and transplant patients. The Games underscore the significance of care, compassion and contribution.
Dr Shah further added, "Every year, approximately four lakh people are diagnosed with the last stage of acute kidney failures, of which only 4,000 patients are fortunate to get a kidney transplant. Approximately 10,000 patients are put at the helm of dialysis, which is an expensive modality with poor quality of life and poor long term survival. The approximate cost of dialysis is Rs 25,000 per month and the cost keeps increasing with the passing time for the patient."
Approximately 2,000 patients on dialysis are waiting to receive kidney transplant in Mumbai alone. At the current rate, it would take 10 to 15 years for a dialysis patient on the cadaver wait list to receive a transplant. The present situation is alarming, as many patients would exhaust their resources on dialysis when they have their turn for a transplant. There are patients to tell their own stories of struggle, suffering and fighting for the life merely waiting for the day when they would be able to receive a transplant of the critical organ, like kidneys.
(Pictures courtesy Narmada Kidney Foundation)