Eat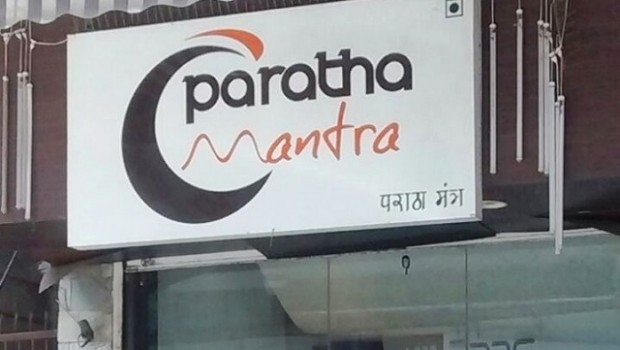 Published on June 5th, 2015
1
Review: Paratha Mantra
Love parathas? Want to taste some really succulent ones, with some strange combinations of ingredients? This paratha outlet's for you.
by Ravi Shet
If you are one of those people trawling the length and breadth of Mumbai for some really awesome parathas, then Paratha Mantra is the right place to satiate your cravings. This vegetarian outlet situated near Kala Ghoda has unusual parathas on offer, such as Pizza Paratha, Pav Bhaji Paratha, Vada Pav Paratha, etc., along with some DIY options like Make Your Own Parathas and Diet Parathas. They're trying to cater to various palates and needs, and that's great.

After mulling over the menu for a while, I decided to order the Bhavnagari Paratha (Rs 191) which is served with raita and pickle. It was yummy, to say the least; the fusion of bhavnagari chivda with paratha was balanced flawlessly. All the parathas made in this outlet use wheat – no maida is used. Their Dal Makhani (Rs 262) was perfectly spiced, rich in taste and flavour, really worth trying out.
On the desserts front, their Chocolate Paratha (Rs 262) is a show-stealer, perfectly filled with chocolate stuffing and topped with chocolate sauce in circular rings. I thought it was worth every rupee spent. I highly recommend this dessert if you're visiting this outlet.
The place has a good vibe and décor, with vivid lighting to catch the eye and friendly service to match the food. I've already decided what my next meal at this place will be: their famous Pizza Paratha (Rs 191). With Chocolate Paratha for dessert, of course.
Head to Navbharat House, 6/8 Burjorji Bharuch Marg, Military Square Lane, Fort. The Metrognome reviews restaurants anonymously and pays for its meals.
(Pictures courtesy Ravi Shet and Paratha Mantra)