Eat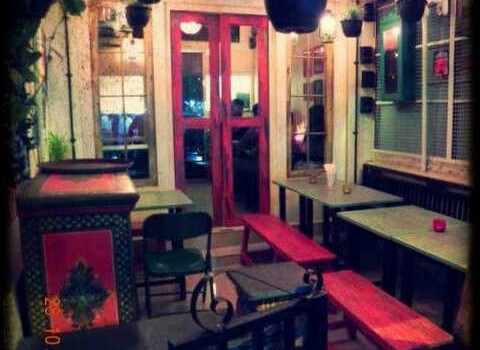 Published on November 7th, 2012
0
Restaurant review: Bong Bong, Bandra
This Bandra-based Bengali restaurant opens its doors to the public today. Salil Jayakar reviews the new addition to the suburbs.
Bandra's long list of restaurants has a new addition – Bong Bong – an almost hole-in-the-wall sit-down place you're likely to miss if you don't know where it is!
Owned and run by young entrepreneurs Surjapriya Ghosh and Kanika Saxena, Bong Bong offers traditional Bengali food with a contemporary European twist. The cooks are from the City of Joy and the recipes have been co-developed by Surjapriya and the executive chef.
First up were the starters – pieces of fried fish and fried cheese and spinach croquettes. Both were served hot with just the right crunch to the outer crispy coating. Do try these with the accompanying dips – a tomato-mustard sauce and the famous Bengali plastic chutney made from papaya. The former has a quite a tangy taste to it, while the latter is sweet. A winning combination!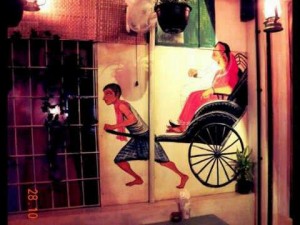 The main course dishes we tried were the green chilly lamb, chicken kosha and chingri macher malaikari, or prawns cream curry made in coconut milk. These were accompanied by steamed white rice and parathas. Though all the portions were served quite cold, I couldn't really complain about the flavours, since a Bengali friend who accompanied me vouched for their authenticity. The lamb was not chewy or overdone and the prawn curry had just the right undertone of sweetness brought out by the coconut milk. Being quite the prawn lover, I couldn't help but ask for more! Dessert was a lone baked rasgolla that ended the meal quite well.
From what I gather, the highlight of Bong Bong's menu will be the pork dishes, especially the pork ribs served in a classic Bengali sauce. They'll also serve burgers, sandwiches and kathi rolls, all with a Bengali flavour, of course. I'm going to be a little lenient and make concessions for the slow service and not-too-hot main course. After all, it was only their second day of running a full, busy kitchen.
Prices start upward of Rs 69 for the simple potato and peas vegetarian roll. The most expensive item is the boneless crab in a Bengali style mustard sauce at Rs 449. Hopefully, the portions are not too small.
If the trial tables are anything to go by, Bong Bong will have Bandra's food lovers crowding in once its doors open. The place is quite unassuming, with murals, old lanterns, wooden tables and steel folding chairs that are meant to evoke nostalgia of old-world Kolkata. And if you listen hard above all the noise, the music you'll hear is from the original (Pakistani) Coke Studio.
Bong Bong is situated right next to Khaane Khaas on 16th Road, Bandra West. Pictures courtesy Bong Bong.