Eat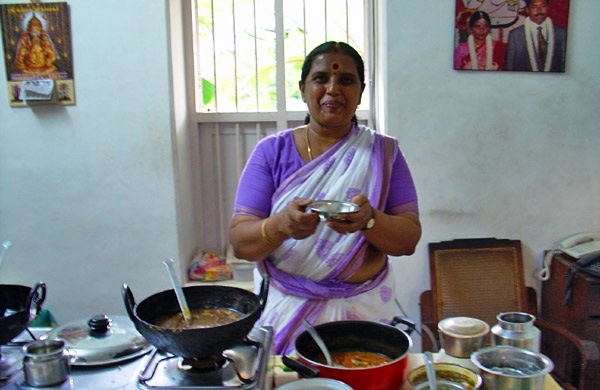 Published on September 25th, 2014
0
Go back to the kitchen
In a city teeming with processed foods, lifestyle diseases and rising inflation, cooking should be made compulsory for every individual. Here's why.
by Ritika Bhandari Parekh
It's time to learn how to cook. Besides getting compliments over time, cooking what you eat will help you respect your body and palate like never before.
Look around the city and you'll find an advertisement or two on weight loss at every corner. Obesity is one of the major lifestyle diseases on the rise in our country. Blame it on the easy availability of junk food, canned ingredients, the lack of time in our busy schedules, or simply the fear of the kitchen, which has made us prone to this disorder.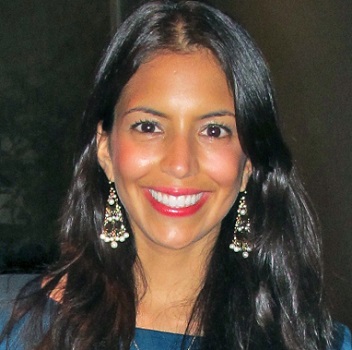 Vani Hari, a US food activist (in pic on left), famously known as 'The Food Babe' has a simple solution for maintaining equilibrium in a world of supermarket dinners. She suggests cooking at least 15 meals per week at home. She blogs about how to make better choices at the food section of the market and steer clear of GMO (Genetically Modified Organisms) ingredients in your plate.
Everyone – man or woman – should cook
The shocking revelations on her blog related to major food companies like Subway and Starbucks makes one realise how tricky it is to make a healthy eating choice. Luckily, most Indian cities have the advantage of a vegetable market just around the corner and so we should equip ourselves with a few cooking skills. Parents should teach not only their daughter but also their sons how to cook some basic dishes from scratch. The skills will help them survive in the maze of canned foods and their longevity will be attributed to their cooking.
Today, not even milk is free from the grip of the sugar industry, reveals British celebrity chef Jamie Oliver. He started the food revolution in the US and Britain to change the way people eat and improve the nation's health.
Why cook at home?
In his 2010 TED talk Oliver says, "The power of food has a prime place in the house." He reveals that most Americans have not seen their parents cook and are therefore, clueless as to how to cook besides reheating and thawing frozen food. For him, the culture of eating is passed on at the home.
As a culture, Indian cuisine varies from State to State and even in States, from region to region. So Maharastrian cuisine differs from Konkani with the slight hint of flavours. A Google search will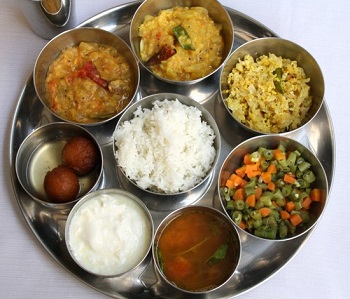 reveal how Indians living abroad are trying to make the most of the desi ingredients available to them and recreate the magic of 'ghar ka khaana'.
With cooking being relegated to the status of an art and Masterchef Australia introducing us to the world of gourmet home cooking, suffice it to say that cooking at home has achieved cult status like never before. People are realizing that home-cooked food is the key to a happy and healthy body. So the next time you are at the supermarket make a better choice and try to pick more real food – one which is not processed or loaded with chemicals.
Lastly, here's a thought by author Michael Pollanto to sum up, "The most important thing you can do with your health is cook. Cooking is more powerful than any medication."
(Pictures courtesy www.vedicodyssey.com, wellandgood.com, www.wiseshe.com)