Eat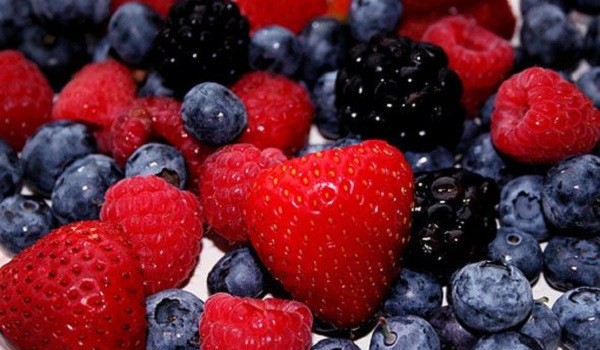 Published on December 24th, 2014
0
American fruit comes to Mumbai markets
For a month, Mumbai and six cities can enjoy fresh fruit from the US, along with sampling and cooking demonstrations.
by The Editors | editor@themetrognome.in
Mumbai, and six Indian cities, are in for an American treat: the California Table Grape Commission, Pear Bureau Northwest, and Washington Apple Commission, in association with the Metro and Foodhall grocery chains, are celebrating a month-long US Fresh Fruit Festival in 16 stores across Mumbai, Delhi, Chennai, Bangalore, Zirakpur, and Pune. The promotion includes a special in-store display of US fresh fruits, sampling, and cooking demonstrations.
As part of the festival, Adam Branson, Senior Agricultural Attaché within the US Consulate General, visited the Palladium Mall Foodhall outlet in Mumbai. Sumit Saran, Head-International Food Business of Future Retail Ltd., and Keith Sunderlal, Managing Director of The SCS Group, were also present at the store for this event. An interactive cooking demonstration and a health talk session were conducted at the event by Naini Setalvad, a well-known nutritionist and lifestyle diseases management consultant.
About the event, US Consul General in Mumbai Tom Vajda said, "This festival is a wonderful opportunity for Indian consumers to taste and experience a wide range of American fresh fruits. India is an important and growing market and we are glad to have a partnership with Foodhall, which makes delicious American fresh fruit available across India throughout the year."
Saran remarked, "Fruits like grapes from California, American pears, and Washington apples are now part of the regular basket of fruits that Foodhall offers and are available across their seasons in all our outlets." Sunderlal added, "India is one of the growing potential markets for imported US fruits like grapes, pears, and apples and we are pleased to showcase these products to Indian consumers. We hope to create a market which becomes a repository of culinary knowledge and understanding, right here in India."
This promotion is taking place at Metro and Foodhall stores until January 5, 2015.
(Picture courtesy www.huffingtonpost.com)