Eat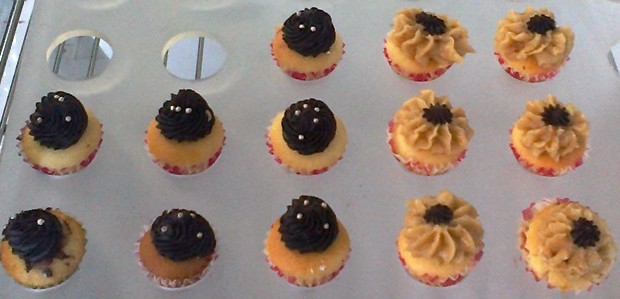 Published on July 10th, 2015
0
5 must-visit cupcake joints in Mumbai
If you love cupcakes and want to explore some new options, we've compiled a list of little-known places for you. Enjoy!
by Ravi Shet
They are small, happy and cute – no wonder Mumbai loves cupcakes. Be it birthdays, baby showers, anniversaries or any other occasions, cupcakes are ubiquitous. They are even being customised to suit customers' preferences.
Check out these five places for a cupcake fix in the city.
Cake 'O' Licious, Borivali West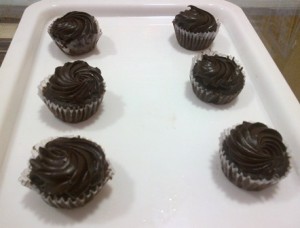 This place is situated at Chikuwadi and was founded by Aniket Shinde in January 2014. This outlet is open on all days from 10 am to 10 pm. Their Red Velvet Cheese Cupcake (Rs 25) with cream cheese frosting and Gooey Chocolate Cupcake (Rs 20) with butter and chocolate frosting are really worth trying. Aniket says, "We keep mini cupcakes, since they are pocket friendly. I also want to introduce new flavours."
Crumbilicious, Colaba
This place near to Colaba Post Office has been serving cupcakes from November 2013 and is open on all days from 11 am to 10 pm. Oreo Cupcake (Rs 100) with white chocolate frosting topped with Oreo biscuits and the Almond Caramel Cupcake (Rs 100) will definitely make your day. For people who are conscious about calories, there is a good collection of mini cupcakes (see image above). Sanah Ahuja Mohan, owner of the place says, "The Oreo Cupcake, Red Velvet Cupcake and Almond Caramel Cupcake are hot sellers, and the mini cupcakes are a hit since it gives people the chance to taste other flavours. Our focus is on quality right from sourcing the ingredients to the baking process and selling the product to customers."
Cup Cake Factory, Bandra (West)
Situated opposite Gold's Gym, this outlet was founded in October 2014 by mother-son duo Rita and Aditya Sujan. It is open from 11.30 am to 11.30 pm on all
days, except for Tuesdays. Their Boston Cream Cupcake (Rs 70) – its center filled with vanilla custard and frosting of dark chocolate – and Peanut Butter Cupcake (Rs 70) – vanilla cake with peanut butter – are simply yummy. In each bite, you can sense a perfect balance of sweetness in the frosting and the freshness of ingredients. Aditya says, "We experiment with different flavours so that people get more options to explore. If, at the end of the day, something is left unsold, we distribute it to needy people and nearby NGOs, rather than throwing it away and leaving someone hungry."
Love Sugar & Dough (LSD), Vile Parle (East)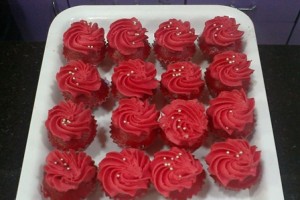 At a walkable distance from Vile Parle railway station, this outlet has been in existence from August 2013. All products served at this outlet are eggless. The Chocolate Blast Cupcake (Rs 20) and Red Velvet Cupcake (Rs 20) are very good. Sunita Shroff, Franchise Owner of the outlet says that mornings and evenings are usually crowded with students who come to the nearby classes and families come over on weekends.
Sugar The Patisserie, Santacruz (West)
Situated opposite Santacruz Police Station, this place is founded by Ketaki Likhite in August 2013. It is open on all
days from 11.30 am to 11 pm. Vanilla Ginger Cupcake (Rs 30) with butter cream frosting and ginger candies is the cupcake of the month. Rose Cupcake (Rs 30) with rose cream cheese frosting and Chocolate Cupcake (Rs 30) with dark chocolate frosting are heavenly. Ketaki says, "We don't compromise on quality at any cost. I am happy when parents order from us or bring their children to us to pacify them."
(Pictures courtesy Ravi Shet)