Do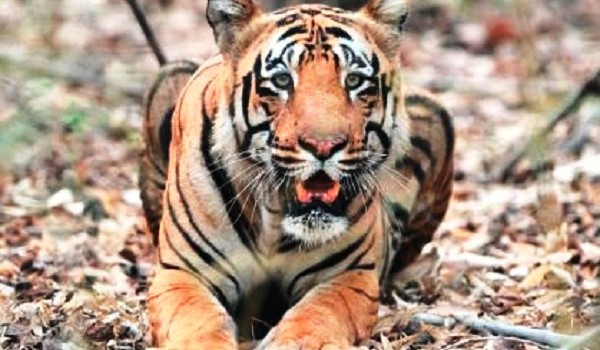 Published on October 15th, 2013
0
Walking for tigers, from Tadoba to Mumbai
The Tiger Cyclo-Walk, an initiative to create awareness about the Bengal Tiger and a respectful nature-human relationship, is inviting participants.
by The Editors | editor@themetrognome.in
We all talk of conserving the environment and we feel especially terrible about the dwindling numbers of our national animal, the Tiger, but how about walking the talk? Literally?
Come December 14, 2013, you could be part of a unique 'Tiger Cyclowalk' that winds its way from the highlands of Tadoba and lands in Mumbai by February 10, 2014. The walk will traverse a distance of about 1,200 kilometres and will travel through major cities and towns such as Chandrapur, Igatpuri, Malegaon and Thane before ending at the Arabian Sea.

So what's it about, really? "This is an educative movement to make the masses aware about the environment and tigers," says Sunil Joshi (in pic on left), noted trekker, mountaineer and walker and CEO of The Great Outdoors, a Thane-based manufacturer of outdoor sports gear. Sunil conceptualised the initiative; he has walked 2,560 kilometers in Norway, from North Cape (Northern tip of Norway ) to Lindesnes (Southern tip of Norway) while he represented India for 'Walk Norway Programme'. "We wish to spread awareness and help people in and around the State's existing forests to protect the jungles. The plantation of more and more Indian origin trees will balance the ecology. Protecting our wilderness will, in turn, protect the tiger," Sunil explains.
Over a period of 60 days, Sunil and his team plus those who join the initiative will cycle and walk across the route and on the way, show films and slides about tigers and the environment in educational institutes and social organisations. "Apart from this, we will appeal to the local populations to accompany a lap on the cyclo-walk," Sunil explains. "There will also be tree plantation ceremonies to boost awareness."
The team hopes to amass a budget of about Rs 9,60,000 to include food, vehicle hire, fuel costs, communication, transport, team expenses, promotional items, educational expenses,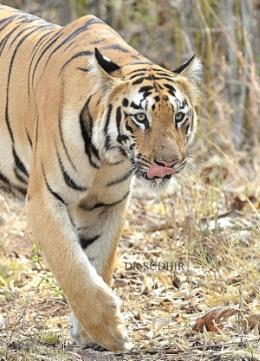 etc. "We hope to get sponsorships and donations towards meeting our expenses," Sunil says.
The think tank behind the initiative comprises Dr Susan Sharma, social entrepreneur, Phil Davis, founder of Tiger Awareness, Dr Sudhir Gaikwad Inamdar, wildlife enthusiast and medical practitioner, Amol Bais, social educator, Vivek Kulkarni, ecologist, Vasant Limaye, IIT engineer and educator, Shobhan Das, architect and Charuhas Joshi, Professor, Welingkar Institute of Management, Mumbai.
"We hope that masses will be made aware of the importance of preserving our environment and our tigers. This is just the beginning of the movement for saving tigers and forests," Sunil asserts. "We will spread this movement in the near future by arranging five simultaneous cyclo-walks across India and Nepal."
If you want to join the cyclo-walk, volunteer for the cause or sponsor a part of the project, contact Sunil Joshi on 9223319216/ 9869724929.
(Pictures courtesy Dr Sudhir Gaikwad Inamdar)