Do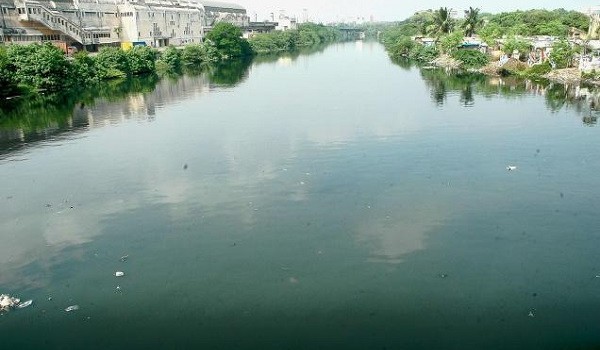 Published on April 28th, 2015
0
Walk along the river Cooum
Join famous photographer Pa Madhavan as he follows the river Cooum and documents the culture and the people alongside it.
by The Editors | editor@themetrognome.in
This one's a wonderful experiment in documenting the life of a river, the microcultures around it, the life it gives to those who seek refuge in it, and how well one can follow a meandering path to its successful conclusion.
Noted photographer Pa Madhavan is taking a walk along the river Cooum in Chennai in the last week of July 2015, and is inviting like-minded enthusiasts to take the walk with him. The project is called 'WAT R' (Walk Along The River).
Madhavan says, "WAT R is a project about walking along the river Cooum; the river is narrow, with twists and turns, flows slowly through the fields, collecting smaller streams along its path and enters the fourth largest city in India, also a major industrial, business, and cultural center of South India Chennai. It is the shortest classified river draining into the Bay of Bengal and is only about 72 kilometers long."
He explains that the walk is "an aimless wandering along the banks, encounter talks, and casual recording of content appropriate to sense perception with my Nikon FM3A and a pinhole camera. I walk along the river, stay where I can, eat whatever available and not overindulge in austere practices." He intends to cover 10km a day to span the entire length of the river in just seven days. "There are no maps to follow or sign posts to see or manuals to refer to; the only cue to follow is the river," he adds.
There are no rules to joining him on the walk, but he cautions that the route is one of the highly polluted ones. There is high pollution by industrial effluents, drainage and open defecation from the thousands of hutments along its banks.
"On the other hand, with the culture of its own, with its own rationale, structure, and moral, Cooum river bank all along has a port, a fort, a university, palaces, graves of the common men and saints alike, museums, 1,500-year-old temples (mostly Chola temples) and also scientific astronomical observatories, which will definitely be a visual treat as much as a historical record," he explains.
If you wish to join Pa. Madhavan on the walk, send him an email at madhavan@goa-cap.org.
(Picture courtesy www.thehindu.com. Image is a file picture)