Do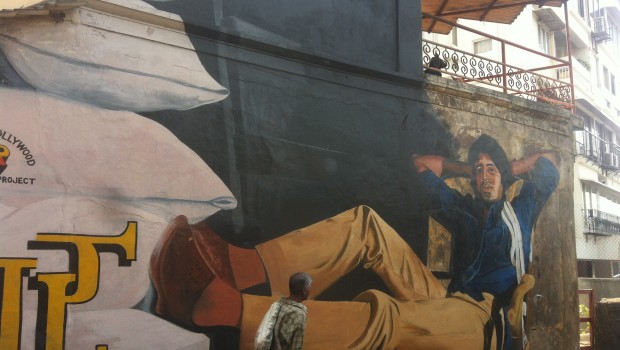 Published on November 7th, 2014
0
The st+art of all things awesome
After 'st+art delhi', art festival 'st+art mumbai' kicks off across multiple locations in city today; two Mumbai artists are part of the Indian artists' group.
by The Editors | editor@themetrognome.in
We can't get enough of art in our metros, so any initiative that promotes street art and encourages public participation always gets attention.
'st+art mumbai' already started with mural painting in Bandra from November 3, 2014 but officially kicks off from today with the completed mural being presented to the public. From today, November 7, 2014, 'st+art mumbai' will kick off across multiple locations in Mumbai, and will go on for a month, till November 30. This is an urban art festival that aims to promote street art on Indian landscape, as well as provide a collaborative platform for street artists from all over the world. The festival will take a whirlwind tour across Bandra, Dharavi, Kala Ghoda, Peddar Road and Versova.
On the anvil are mural paintings, stencil workshops, graffiti workshops, sticker making workshops, and street art walks. See the entire calender of events here.
Participating artists are Akacorleone, Amitabh, Ano, Anpu, Bond, Daan Botlek, Daku, Dome, Gomez, Harsh Kadam, Harsh Raman, Pobel, Ranjit BAP, Seikon, Tika, Tofu, Tona, Tyler, Yantr.
The initiative aims to make the normally 'exclusive' art world more accessible to the man on the street – literally. Participating artists will also conduct workshops on stencilling and graffiti, among others. International artists for the initiative include Bond (Germany), Seikon (Poland), Ano (Taiwan).
(Featured image is used for representational purpose only. Photograph shows Ranjit Dahiya's mural of Amitabh Bachchan in Bandra, Mumbai)