Do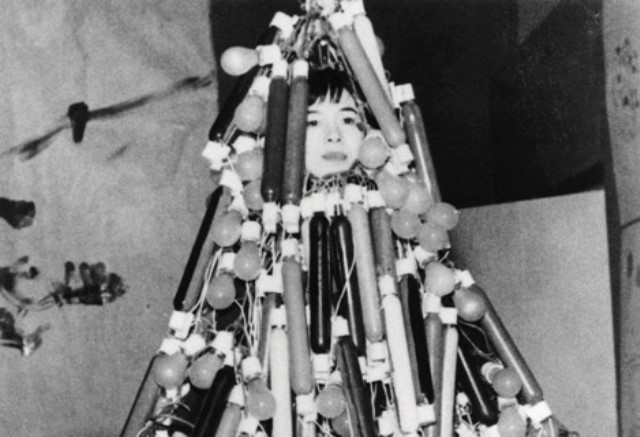 Published on January 23rd, 2014
0
Talk: Japan's post-war avant-garde
Jnanapravah to host 'Gutai's World' a talk by Dr Alexandra Munroe at Fort this evening. Artists and historians, take note.
As part of its 'Criticism and Theory' module, Jnanapravaha is hosting a talk titled 'Gutai's World: Japan's postwar avant-garde and the fate of internationalism' by Dr Alexandra Munroe
In spring 2013, the Guggenheim Museum presented the first US museum retrospective exhibition ever devoted to Gutai, the most influential artists' collective and artistic movement in postwar Japan and among the most important international avant-garde movements active anywhere in the world during the 1950s and '60s.
Founded by the visionary artist Yoshihara Jiro in 1954, the Gutai group spanned two generations, totalling 59 Japanese artists over its 18-year history. The name 'Gutai' literally means 'concreteness and captures the direct engagement with materials its members championed under Yoshihara's call to "Do what no one has done before!" and to elicit "the scream of matter itself."
From its earliest festival-like events, Gutai artists sought to break down the barriers between art, the ordinary public, and everyday life, and continuously took on new artistic challenges using the body in direct action with materials, time and space, nature and technology.
Dr Munroe will discuss Gutai's extraordinary range of bold and innovative creativity; examine its aesthetic strategies in the cultural, social and political context of postwar Japan, including its relationship with the traditional arts; and will argue for the need to establish Gutai in an expanded, transnational history and critical discourse of modern art.
The talk is at 6.30 pm today, January 23. Head to Jnanapravah, Queen's Mansion, 3rd floor, G Talwatkar Marg, Fort. Entry is free.
(Compiled by Medha Kulkarni. Picture courtesy Jnanapravah Mumbai)