Do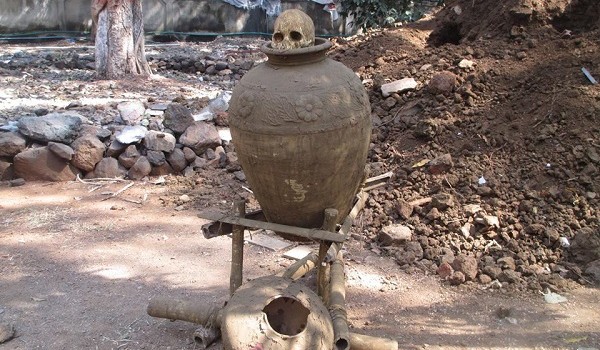 Published on December 10th, 2014
0
School students, celebrate Archaeology Day
Three organisations are observing Archaeology Day over two days, starting today, and school students will have a lot to learn.
by The Editors | editor@themetrognome.in
This is one celebration school students in Mumbai should definitely not miss.
The Centre for Extra-Mural Study and the Centre of Archaeology of the University of Mumbai celebrates the Archaeology Day each year on December 10 and 11, along with the India Study Centre (INSTUCEN) Trust, Mumbai. This year too, the same organisations will celebrate this event at the Vidyanagari Campus of the University of Mumbai at the premises of Health Centre Building.

The two days provide a great learning opportunity for school students, since the event will present all facets of an archaeological exhibition. Besides, this year, the organisers are also hosting free study tours to Jogeshwari and Mahakali Cave, in groups, for school children, on December 11.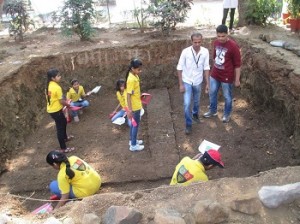 Take a look at the activities planned for Archaeology Day 2014, in which students are invited to participate:
– Mock excavation trench, where students will dig to find buried antiquities, learn about methods and rigours of excavation.
– Types of ancient burials – installations.
– Ancient scripts workshop: Brahmi, Kharoshthi, and Modi.
– Tribal painting: Demonstration and workshop.
– Building Daub house and painting it in Warli style.
-Numismatics – The display of ancient Indian coins and a stall selling coins at affordable rates.
– Stone tools replication workshop where students can see tools from prehistory being recreated in front of their eyes.
– Fossils: Display and preservation techniques, dating methods.
– Pottery workshop, where a live potter will domesticate one of the oldest crafts in our world.
– Sculpting workshop, with a stone sculptor at work to explain style and technique.
Additionally, the excavation at village Chandore by the Centre for Archaeology, CEMS will be the largest single display where the excavator Dr Kurush Dalal will explain the entire process through a display of posters and actual findings. A few private collectors will also be displaying a selected number of artefacts from their collections
The organisers have kept a free study tour for school students to Jogeshwari-Mahakali Caves on December 11, with students being guided by Dr Suraj Pandit and his students. Any school can register its students (Classes 7 to 9) in groups of 45 (accompanied by two teachers).
Do you want to enroll your students or your child for the workshops and study tour? Look up www.extramural.org for details. Entry to the event is free, and the event is open on both days from 11 am to 6 pm.