Do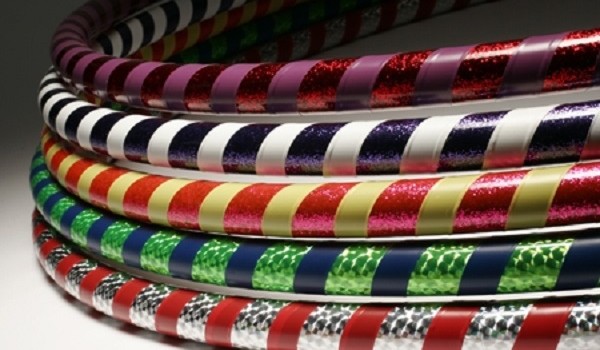 Published on August 23rd, 2013
2
Hula hoop, we say!
This cost-effective and fun way to exercise comes to the city through a one-hour workshop taking place at Bandra tomorrow. Go for it!
by Medha Kulkarni
Do these sound familiar?
"I will go for a jog every day."
" I will do yoga on my own at home."
"I will YouTube fitness videos and follow them at home."
Urban India is quite firmly caught in the throes of the fitness mantra and that's a positive sign. However,the nature of our lifestyles and work leaves us with very little to really do anything about it. There's a percentage of people who regularly attend the gym or various other fitness classes, but this percentage is still a minority. The rest of us try to eat as healthy as possible and frequently decide to do some form of fitness activity. But let's be honest – most of our plans never come to anything.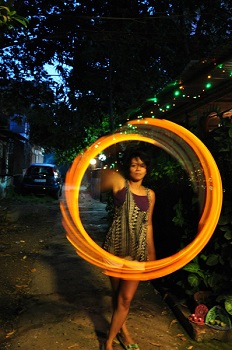 The main reason for this is lack of motivation.While we are very keen on being fit, it's very difficult to really follow a fitness routine on your own at home. Maybe this is why hula hooping is fast gaining popularity. If you want to get into shape via a fun exercise activity, go for Leona Rodrigues's hula hooping workshop at Bandra today.
What is hula hooping?
A hula hoop is a hollow hoop, which comes in various diameters. It has till recently been relegated as a toy and indeed, children have great fun hula hooping. However, the health benefits of hula hooping have quickly catapulted it to the top of fitness routines.
Hula hooping has a variety of health benefits. It's an excellent workout for your abs and waist, it makes your spine supple and flexible, and burns calories effectively. Just 30 minutes of regular hula hooping every day can produce striking results in barely six weeks. The best part? It's an inexpensive way of exercise – buying a hoop is one-time investment and it's a lot of fun.
Once you master the basic technique, you can hula hoop away excess fat in any part of the body!
The workshop
If you are interested in learning to hula hoop, make your way to Bandra tomorrow, where Leona will conduct a one hour session at St. Joseph's Convent High School Hall, Hill Road. Leona will not only teach you how to hula hoop, but will also answer all your hoop-related doubts. The best part about this workshop? At Rs 500, it will cost less than a movie out.
Hoops will be provided at the workshop and if you're so inclined, you can even buy one from Leona to practice at home. Leona has been hula hooping for years and has conducted several workshops till date.For more information and registration, call 9867322077.
(Pictures courtesy natalieplaton.com and Hoopgaga )