Do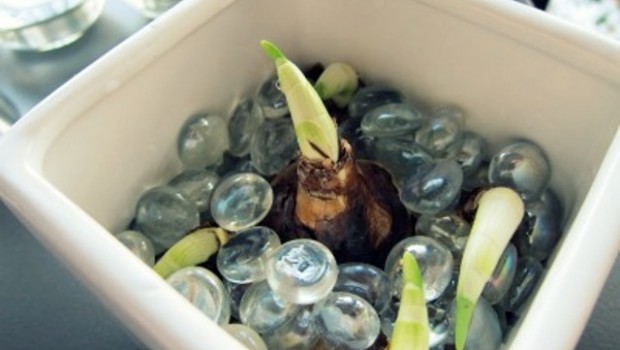 Published on July 10th, 2015
0
How to put scrap to good use
We all have unusable scrap lying around the house. It is possible to put it to good use with a little creativity.
by Reyna Mathur
We buy so many things every year, big and small, and as time passes, many of these things begin to age. But instead of throwing them away, we can re-use them or break them up to decorate other objects, too.
Rummage around the house and you will find several useless things – old magazines, discarded glass bottles, plastic pots and containers, old clothes, faded paintings, shoelaces, frayed ribbons, to name just a few. You may be obsessive about clearing out the junk, but if you decide to get creative, you can reuse the scrap.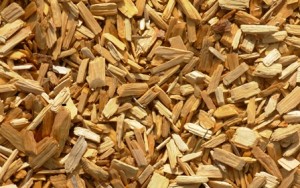 Old wooden pieces and chips: There is nothing you can do with pieces of wood left over from creating furniture. All you can do it throw them away or let the carpenter clear them. Instead, why not use the wood chips to create a 3D effect design? Unless you are very proficient with a hammer and chisel, you will require the help of a carpenter to do this. Select a surface with a design – an old faded painting is a good place to start – and using a pencil and scale, demarcate the areas of the painting you want to create a 3D effect on. Then instruct your carpenter to copy your design and specifications and further create chips of exact shape and thickness to paste over the painting. You can colour the wood chips in the colours of the surface you have pasted them on, and voila! Your 3D design is ready. You can even use this technique to create greeting cards or glam up flower vases.
Magazines and newspapers: You can create pretty bookmarks or paper 3D cut-outs simply by cutting old papers of different designs and colours into specific sizes and gluing them one over another to create a thick paper surface. If you're throwing a party, create your own decorations by using old papers lying about the house. If you're fond of making murals and montages, put magazines to good use for the purpose. If you have old newspapers lying around, use them to make miniature kites and colour the finished product. These can be stuck on walls for a pretty effect.
Marbles: Many homes have entire jars of marbles stashed away. The great thing about marbles is that they have great aesthetic appeal and can be glued to almost any surface permanently. You can create a very beautiful showpiece by gluing marbles in a design of your choice using a good adhesive. Lightly tie up the showpiece with string till the glue sets and the entire assembly is able to bear its own weight. Alternately, you can try gluing marbles on the outside of a light bulb to give a stunning visual effect once the light is switched on.
Old sarees and clothes: It is a good idea to give away your old clothes to the needy, but if you have any of them still lying around the house, you can put them to use. How about making a large patchwork quilt or blanket using old cloth scraps, stitching them together on a base cloth, and stuffing it with cotton? If you are adept at using a needle and thread, you could stitch clothes for small children out of sarees and old shirts, or make beautiful washcloths to use around the house.
Buttons, broken magnets, badges: Every house has a huge collection of these items. Simply cull buttons of different sizes and colours and stitch them in a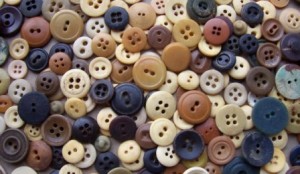 crazy pattern on a plain handbag. Do the same with old pins, badges and broken magnets to jazz up your bags and skirt hems. If you wear ankle socks, you can make them more interesting by sewing buttons along their elastic band. Some people even sew different coloured buttons on plain canvas shoes for an interesting effect.
Ribbons: Ribbons can be put to a variety of uses, especially in embellishing the surface of objects. You can tie two or three ribbons of different colours (but the same width) end to end and use the same to tie up wrapping paper on a gift. Or you can create floral patterns by twining ribbons together. If you have thin ribbons, use them to make wristbands. You can also braid three ribbons together and tie up your documents in them. Alternately, twirl several ribbons together and tie up the ends; use this as a hair band or like a loose scrunchie.
(Pictures courtesy singmah.com.sg, heavypetal.ca, theibtaurisblog.com. Images are used for representational purpose only)