Do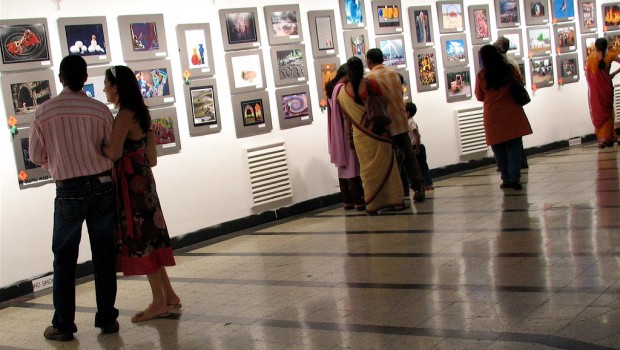 Published on March 13th, 2013
0
How about an art attack?
Art Night Thursday, an ongoing art show initiative, makes art more accessible and time-friendly to the general public in Mumbai.
by Medha Kulkarni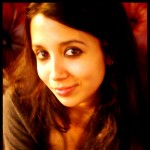 On every second Thursday of the month, a handful of some of the art galleries at Colaba and Fort stay open till 9:30 pm to hold Art Night Thursday. Chatterjee & Lal, Chemould Prescott Road, Gallery Maskara, Gallery Beyond, Volte Gallery, Sakshi Gallery, The Guild, Lakeeren and Galerie Mirchandani + Steinruecke are amongst the participating galleries.
It's a fabulous initiative that started a little over a year ago and has been instrumental in making art more accessible to the general public. Most galleries tend to be closed on weekends and shut by around 7 pm on weekdays. This makes it difficult for the regular office-going crowd, students etc. to ever go catch a show. Thus, keeping the galleries open on a weeknight till late has provided such people with the wonderful opportunity to be able to catch their favourite art shows without missing work.
Art Thursday this month is tomorrow, March 14, and you can get more information on the Mumbai Art Map here.
This month, Art Night Thursday highlights those galleries that are a part of the FOCUS Festival Mumbai, the first festival in the city dedicated solely to the work of young and promising photographers from all over the world.
I suggest picking up an art map from one of the outlets mentioned in the link above, and hit the art trail in the following order:
– Chemould Prescott Road : "Parsis" by Sooni Taraporevala, March 06 – April 06, 2013
– Art Musings : "37 Still Lifes", March 14 – April 13, 2013
– Goethe-Institut Mumbai : "A Fantastic Legacy: Early Bombay Photography from 1840 to 1900", March 13-27, 2013
– The Guild: Group exhibition March 13-27, 2013
– The Hermes Mumbai Store: "The Inhabited Space" by Sean Rocha, March 13-27
– Project 88 : "A Village in Bengal" by Chirodeep Chaudhuri, March 14-26, 2013
– Sakshi Gallery: "Poseurs", March 14-24, 2013
– Studio-X: "Lost Highway" by Chantal Stoman, March 12-18, 2013
Medha Kulkarni, 25, lives in Mumbai and is a curator at Volte Gallery. Her hobbies include reading, travelling and writing.
(Picture courtesy mumbailocal.net)