Do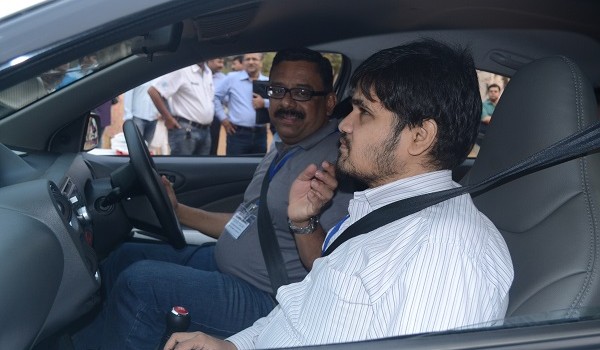 Published on February 1st, 2014
0
Blind men's car rally flags off tomorrow
Head to Worli Sea Face tomorrow to cheer on 100 visually-challenged navigators and their sighted teammates drive a 45-km course.
by The Editors | editor@themetrognome.in
The city will host a wonderful car rally tomorrow – 100 visually-impaired persons will be navigators to 100 sighted drivers as they traverse a 45 kilometre route in Mumbai together.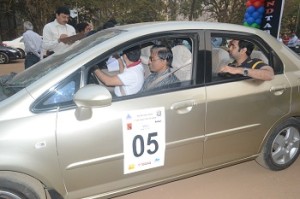 The 'Blind Men's Car Rally' is an initiative conceptualised by Round Table India (RTI )in association with National Association for the Blind (NAB). Says Viral Kedia, convenor for the Rally, "The months of January and February 2014 are devoted to several such rallies all over the country. This year, 24 cities including Mumbai are hosting the rallies. Tomorrow, along with Mumbai, there will be 17 other cities hosting such rallies."
The idea behind the initiative is a unique one – to create awareness about the grave consequences of ignoring literacy. The initiative focuses on eradicating illiteracy and highlights the challenges faced by the visually impaired. "We want to highlight the fact that a visually impaired person will show the way to a sighted one. It is a powerful message, and a much-needed one. The blind navigators will be armed with route maps in Braille," says Viral, adding that the NAB screened and tested the navigators, while the RTI was in charge of registering drivers for the event.
The 45 km long route will start at the Police Ground behind Worli Sea Face, and end at the NAB, also in Worli. Designer and politician Shaina NC, ad man Prahlad Kakkar, Mumbai Mayor Sunil Prabhu and Shiv Sena's Aditya Thackeray will flag off the event at 8 am.
"The rally is a time-distance-speed (TDS) event. Each car will be flagged off within one minute of each other, from the same starting point," explains Viral. Apart from Mumbai, similar rallies will take off today in major cities such as Delhi, Kolkata, Cochin and Ludhiana.
(Pictures courtesy Viral Kedia, RTI. Images are file pictures)