Do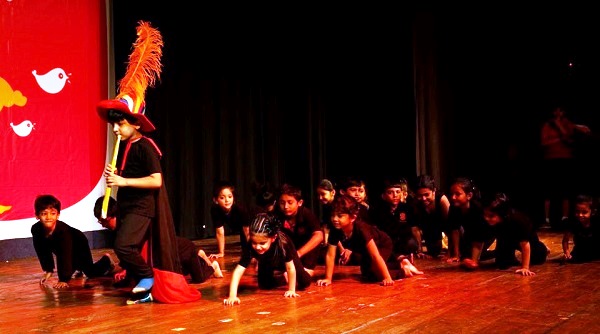 Published on April 11th, 2014
0
Attend: A storytelling festival for children
Enroll your child in this 10-day storytelling workshop that ends with a finale performance in front of a live audience.
by The Editors | editor@themetrognome.in
We ply our children with a variety of 'activities' to keep them 'busy' during the long summer vacations. How about keeping them occupied in an activity that will help them explore their innate creativity and become imaginative storytellers?
'Story Nest' is back with the second edition of its storytelling summer festival for young children from Apri 14 to 24. Conceptualised by professional storyteller Sherin Mathews, who has been grooming children for the last 11 years, Story Nest will, through a 10-day camp, present the Big Fat Indian Wedding adaptation of the classic story, 'The beauty and the beast'. The workshop will also work towards staging the inspired version of the Blue Umbrella.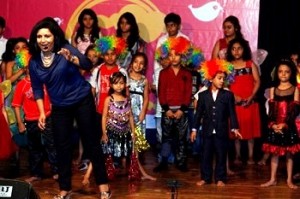 "Through Story Nest, we help children aged four to 16 years use the tools of storytelling in performing arts, storytelling techniques, public speaking, drama, music and dance. As a culmination of the unique storytelling festival, Story nest will stage a public performance of its young storytellers," explains Sherin (in pic on left, during one of her performances with the children).
She adds, "Stories engage, enchant, touch, delight, inspire, motivate, challenge, entertain and transform the listener into a new way of being. Stories go right into the heart and soul of people. The power of storytelling on our lives can only be experienced. Listening to a storyteller can create lasting personal connections, promote innovative problem solving, and foster a shared understanding regarding future ambitions. The listener can then activate knowledge and imagine new possibilities. Together a storyteller and listener can seek best practices and invent new solutions because stories often have multiple layers of meanings."
A few details about the workshop:
– The 'Story Nest' workshop will take place from April 14 to 24, 2014. These will be practice sessions, and will take place between 9 to 11 am and 6 pm to 8 pm.
– The finale will take place on April 26, 2014 at Prabodhankar Thackeray Auditorium, Borivali, from 10 am to 1 pm.
– The registration fees per child will be Rs 5,000. Each participant will be trained to narrate a story in one or more narrative forms.
– Call Sherin Mathews for more details on +91-9004748616.
(Pictures courtesy Sherin Mathews)