Do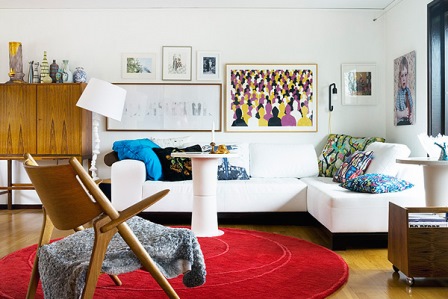 Published on July 27th, 2015
0
8 ways to redo your home in colours
We don't experiment with colours as much as we should. Here's rresenting 8 ways to make colours your best friends at home.
by Reyna Mathur
It is true that the colour of the space you are in can influence your mood. Some colours are cheerful and put you in a good frame of mind, others are more solemn. Still others are fun and flirty, while some bring about a sense of peace.
But it is easy to go overboard when experimenting with colours, and too many colours can come together and clash badly. To being with, make sketches of each of the rooms and use colour swatches to find the best combinations as per your taste. It is not necessary to have a different colour per room, but if you decide to go that route, try and use shades of the same colour wherever possible.
You can use colours in everything – paints, fabrics, furnishings, drapes, carpets, furniture, cabinets and cupboards, even in the colour of the light bulbs you select.
See this short video from 'Better Homes and Gardens' on selecting colours based on the Colour Wheel:
Here are a few ways to get started:
1. Whatever colour you opt for, you have to be sensible in your choices, especially when it comes to wall paint. You cannot undo a wall colour in a hurry, so make your choice based on how bright the sunlight is in the room. If the room is brightly lit or if you like to leave the lights on during the day time as well, you cannot paint the walls a very bright colour.
2. If the overall colour scheme of your house is monochromatic, you can add pops of colour by way of furniture pieces or lamp shades or even a bright dining table and chairs.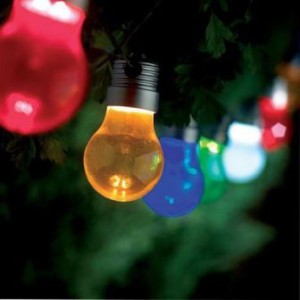 3. Use shades of blue in your bedroom. Blue is a calming colour and induces restful feelings. However, too much blue in the colour scheme can make the room look dull. Add a dashing contrast with bright bed furnishings or a red coloured wardrobe.
4. Use white tiles in the kitchen, but break the monotony with a patterned tile here and there. You can try the same in the bathroom and toilet.
5. Even the light bulbs you use introduce colour. Use yellow light bulbs to good effect in the living spaces, but use white light in the bathroom, kitchen and over the wash basin. Use different coloured light bulbs in the living room for a fun visual effect.
6. Keep the styling and furnishing of your living spaces Spartan, but use colour liberally on the floor. For instance, use a bright square of carpet in the centre of the room, or a mosaic of coloured tiles all over the living room floor. However, the colour of the floor shouldn't be too bright or warm-coloured, because it will become disturbing.
7. Coloured candles placed in odd corners will liven up the room. Invest in several candles of varying colours and thicknesses, and place them liberally around the living room and bedroom.
8. Tone down bright colours with rust coloured metal lamp stands or cabinets. Or place a large metal statue near the entrance of the house for a unique effect.
(Pictures courtesy afflante.com, www.ebay.co.uk. Images are used for representational purpose only)